We understand that climate change is a critical global issue that will require action from all segments of society. Chevron Phillips Chemical products play an important role in a lower carbon future. Our company has recognized that energy use and emissions are key issues and has incorporated them into our Sustainability Strategy. We've established five internal focus areas related to climate risk: Greenhouse Gas Emissions, Energy Efficiency, Renewable Energy Investment, Circular Economy Participation and Facility Resilience. 
Our latest report, Managing Climate Change Risks, documents the practices and procedures that we have in place that allow us to protect our people, our assets and the communities and regions where we operate.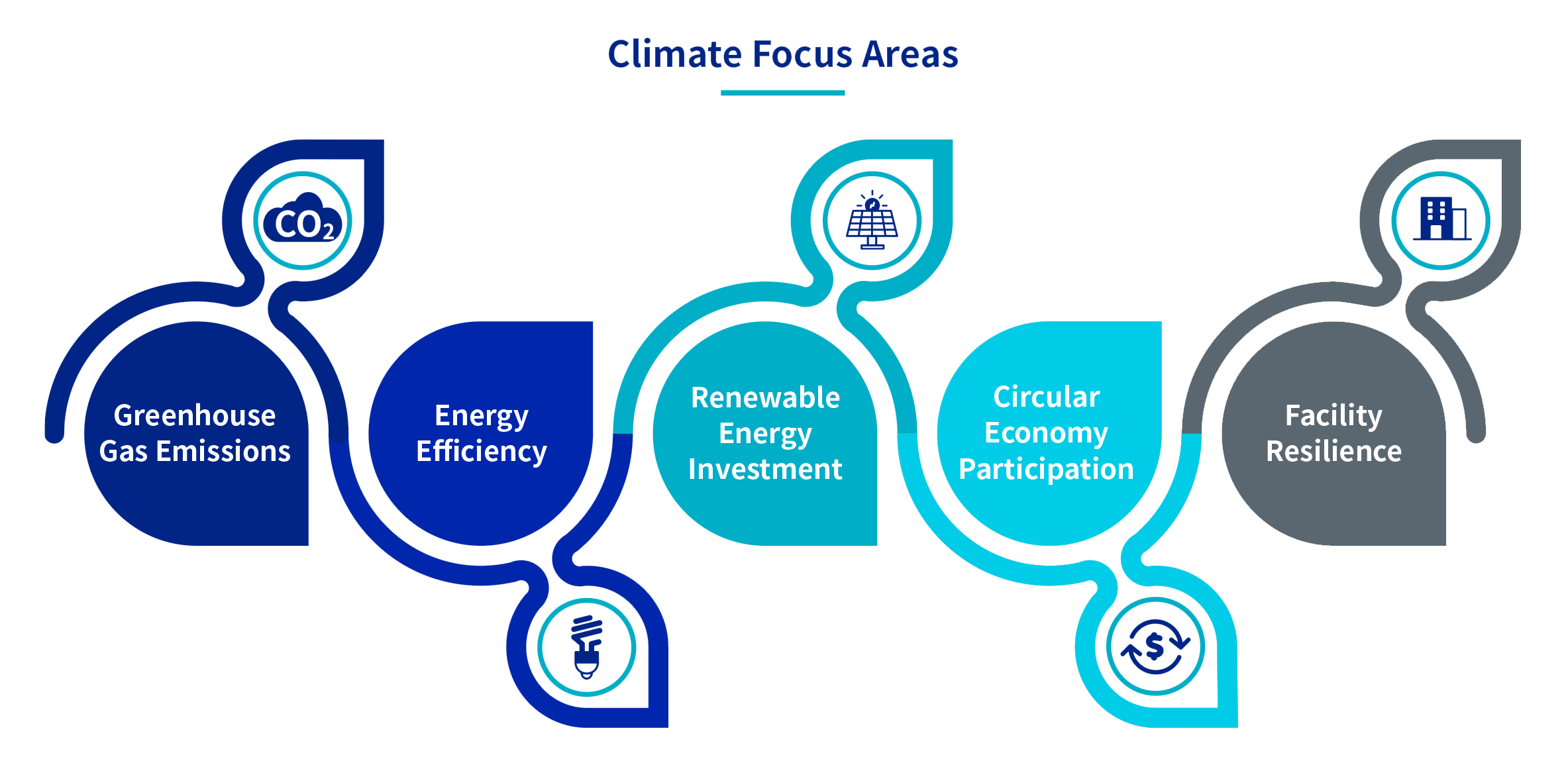 ---
A note from our CEO
"At Chevron Phillips Chemical (CPChem), we recognize that the physical risks of climate change are global issues that must be addressed. Climate change will pose added challenges to the resilience of our operations and assets, but we have and will continue to take concrete actions to ensure the safe operations of our facilities. We are committed to being transparent with our stakeholders by providing information on how we are managing these risks. We welcome the opportunity through this report to provide greater clarity on our oversight and actions to ensure the safety of our employees and our communities.

We believe that managing climate impacts is key to our success as a business and to our vision to be the premier chemical company. CPChem products play an important role in a lower carbon future. These opportunities and the risks posed by climate change are an integrated part of how we manage our business."
Bruce Chinn
CEO
---
View the report
---
Sustainability at CPChem
CPChem is focused on innovating sustainable solutions, and we are proud of the headway we have made through collaborative efforts with governments, NGOs, trade associations and other members of our industry. By following our corporate strategy, working safely and relying on the expertise of our exceptional workforce, we are confident that CPChem will be a leader in sustainability across the petrochemical industry and beyond.
Read about CPChem's sustainability initiatives and see how we are working toward a more sustainable future.