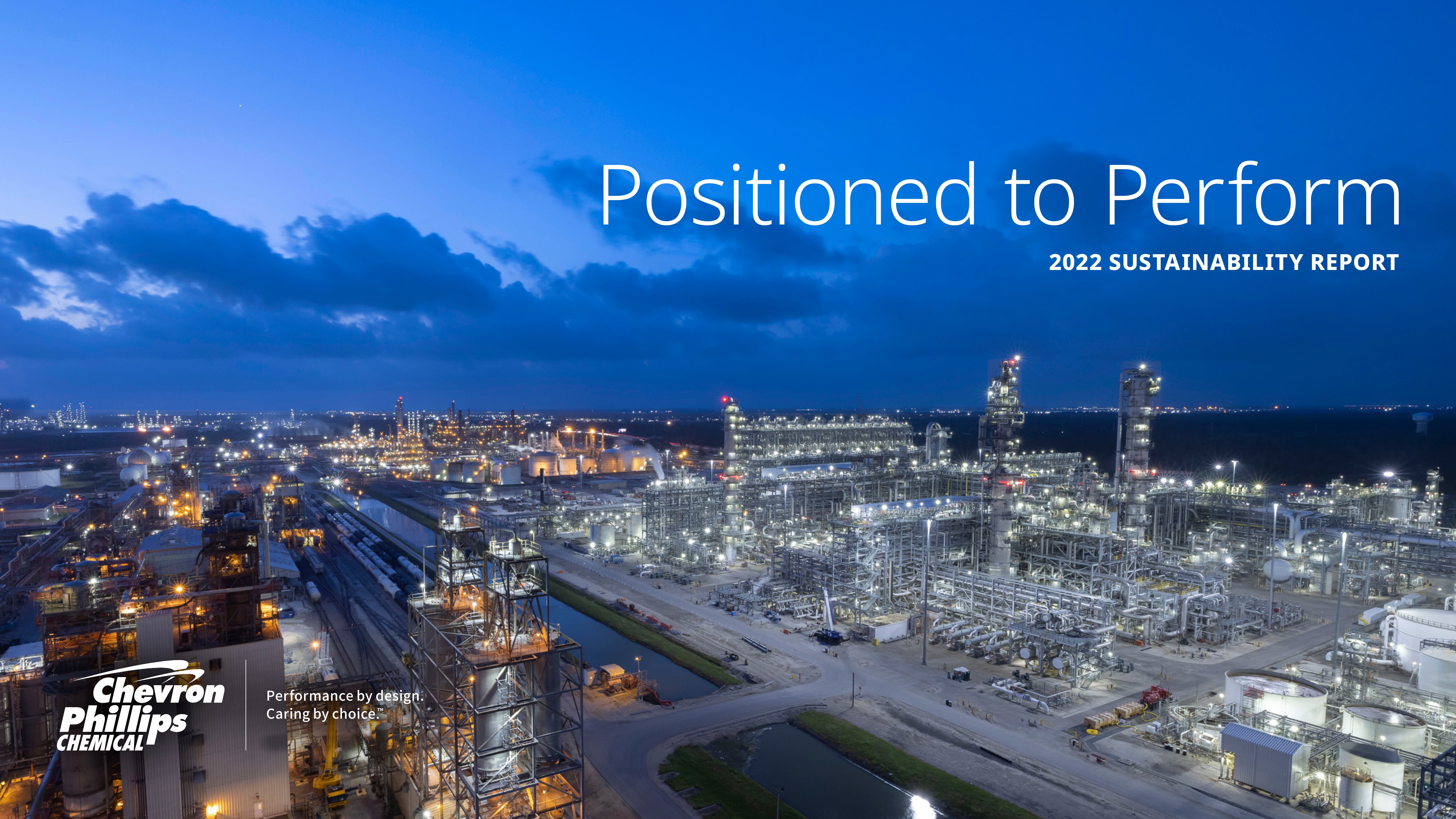 Positioned to Perform
Positioned to Perform is CPChem's 12th sustainability report. The report documents the accelerated pace of our sustainability journey and spotlights progress and achievements that contributed to our momentum in 2022.
As you explore the report, we encourage you to read how we are working toward our carbon intensity target, implementing innovative practices to drive circularity and helping to enrich communities around the world. CPChem's sustainability report reflects its values and commitments to stakeholders and the environment. 
---
Data, disclosures and statements published in this report have received Limited Assurance from KERAMIDA, an independent Environmental, Health and Safety, and Sustainability consulting firm. 
---
Explore our 2022 performance through data tables located at the end of the report, as well as an interactive chart generator data tool. 
Environmental, Financial and Social Data Tool
---
---